The Core of the Automotive Glass Repair and Replacement Industry
About the IGA
The Independent Glass Association (IGA) is a community of people - independent glass shops, industry representatives, educators and technicians - committed to safety and proper repair or replacement. Through education, knowledge sharing, advocacy, community building and outreach, we strive to advance the automotive glass repair and replacement industry and, in the process, to demonstrate and celebrate the power of quality service to positively change people's lives. Our members engage in a variety of professional programs and activities through a network of chapters throughout the United States, Canada, and beyond. You can learn more about our latest initiatives by reviewing our strategic plan.
Founded in 1995, the IGA is the oldest, largest and leading professional organization for the automotive glass repair and replacement (AGRR) industry. The IGA inspires and enriches our members by promoting the value of safety, quality and business know-how. Professional members of the IGA must pass rigorous acceptance standards, including a combination of accredited safety education and/or full-time work experience and passage of a accreditation examination administered by the National Council for Auto Glass Qualification (NCAGQ) or the Automotive Glass Safety Council (AGSC) formally known as AGRSS.
IGA Industry Partners include suppliers and distributors with some 500+ individual representatives, uniting the professional member with manufacturers of industry-related products and services.
IGA Member Committees
IGA committees help IGA managers investigate and launch new programs and services for IGA members. Although the number of committees and their names may change from time to time, committees are long term in nature and serve to meet a basic need as identified by our mission statement. An IGA board member usually chairs IGA committees, but this is not a requirement. We welcome participation in IGA committees from IGA members. Please contact us if you have any interest in learning more about our committees or would like to serve on one of them.
Our current committees are:
IGA Task Forces
IGA task forces are short-term work groups assigned by the IGA board of directors to support the IGA board or managers. Once the assigned task is completed, the task force no longer has a need to meet. Our current task forces are:IGA convention task forceThe purpose of this task force is to review the annual IGA convention plans and provide feedback or assistance to accomplish our task of planning and executing a first rate convention.
management team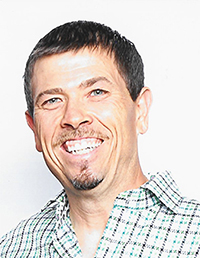 The Independent Glass Association (IGA) is managed by Procuratio360 LLC based in Scottsdale, Arizona and reports to the IGA Board of Directors who is the authority for the governance of the Association. The Board's objective is to advise, govern, oversee and set policy, assisting in the leadership of the IGA, and acting as representation of the overall membership. The Board delegates to the Associations's executive director for the management of operations and resources.